TX Powder Coating
Texas Custom Powder Coating
Texas powder coaters
Sorted by city
TNT Powder Coating
Powder coating service in Potter County, Texas
401 North Tyler
Amarillo, TX 79107
Phone: (806) 373-6667
Brooks Industrial Coatings,Inc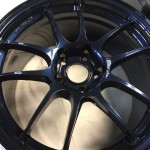 Providing customers with metal finishing needs since 1986!  With 24,000 sq ft of space, so no job is too small or too big.
1902 Bench Mark Drive
Austin, TX 78728
Phone: (512) 990-5333
Fax: (512) 990-1007
Accent Powder Coating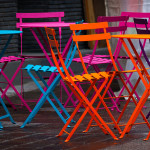 Austin's 1st powder coating company since 1993 with Media Blasting, HydroGraphics, Powder Coating, Industrial Painting.
1902 Bench Mark Drive
Austin, TX 78728
Phone: (512) 990-5333
Austin Powder Coating, LLC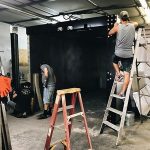 Family owned and operated powder coating business in Austin, Texas. We provide high-quality powder coating finishes. All powder coating is completed in house and completed by hand, not machine. Our services include prep such as sandblasting, power washing, chemical dipping, to hand sanding.
9701 Brown Ln Suite #404
Austin, TX 78754
Phone: (512) 294-2718
EFC, Inc.
Environmentally Friendly Coaters
1833 North I-35
Carrollton, TX 75006
Phone: (972) 242-1988
Crosslink Powder Coating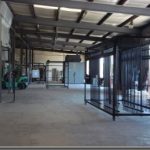 We provide the correct coating process for all types of products, from the requirements of high temperature exhaust and turbo systems to structural beams and columns for awning systems, and everything in between.
935 KCK Way Suite F
Cedar Hill, TX 75104
Phone: (972) 299-9911
Elco Powder Coating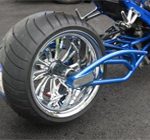 Serving Waco, Austin, Dallas, Fort Worth, and all of Central Texas.
330 Elco Lane
China Spring, TX 76633
(just 3 miles from Waco)
Phone: (254) 836-4581
Protective Powder Coatings
We can accommodate up to 7′ 1/2 w X 10′ h X 27′ long and we also have a conveyor powder system that is 500′ long with 50 lb per hook capacity 12″ X 18″.
502 McCampbell Road
Corpus Christi TX 78408
Phone: (361) 854-7911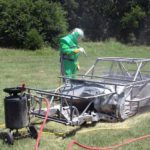 Precision Powder Coating
High quality powder coating, laser engraving or media blasting along with friendly customer service.
585 County Road 4106
Crandall, Texas 75114
Phone: (469) 595-1711
Custom Powder Coating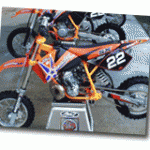 We are a family owned and operated powder coating company that has served the Dallas and Fort Worth area since 1988 specializing in
High Quality Powder Coated Finishes.
8804 Sovereign Row
Dallas, TX 75247
Phone: (469) 571-9601
Atlas Protective Coatings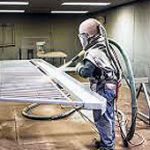 A full service powder coat company located in Denton, TX. We service the DFW Metroplex, North Texas and Southern Oklahoma.
201 Eagle Dr
Denton, TX 76201
Phone: (940) 891-3700
Performance Powder Coating, Inc.
Powder coating services in Galveston County, TX
1800 Dickinson Avenue
Dickinson, TX 77539
Phone: (832) 449-8740
Eagle Creek Powder Coating
Custom powder coating in Wilson County, TX
701 Eagle Creek Drive
Floresville, TX 78114
Phone: (210) 774-7755
Maximum Coatings DFW
Powder coating services in Forney, TX
28 Mustang Court
Forney, TX 75126
Phone: (972) 552-5668
Enhanced Powder Coating LLC
Specializing in high quality powder coating and plating for the commerical and industrial customer. ISO-9002-2008 Automated and batch powder coating.
PO Box 871
Gainesville, TX 76241-0871
Phone: (940) 665-7092
Ace Powder Coating Inc.
Powder coating services for Garland, TX.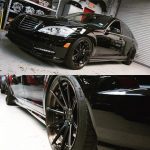 3637 Marquis Ste. #105
Garland, TX 75042
Phone: (972) 487-0567
Contract Powder Coating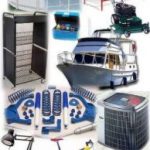 A full service powder coating shop with custom coating capabilities that are unique and without peer.
549 N 5th St
Garland, TX 75040-5005
Phone: (972) 494-4444
Central Texas Powder Coating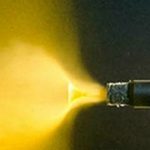 From complete surface preparation to final inspection and packaging, our impeccable attention to detail ensures that your projects will be consistent and successful.
1370 FM 116
Gatesville, TX 76528
Phone: (254) 865-4000
Longhorn Powder Coating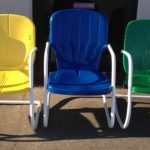 Proudly Serving Fort Worth, Arlington, Haltom City, Hurst, Euless, Bedford, North Richland Hills, Richland Hills, Southlake, Keller, Colleyville, Grapevine, Saginaw, Westlake & Dallas, TX.
2516 Minnis Dr. Suite 180
Halton City, TX 76117
Phone: (817) 759-2224
Powdertek, Inc.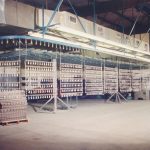 The only powder coater you need to know!  With a 51,000 sq foot facility and state of the art equipment, we are equipped to handle all of your coating needs. We work to ensure that our coatings are formulated to protect and promote your product's integrity.
4322 Clay Avenue
Halton City, TX 76117
Phone: (817) 498-9559
Allied Powder Coating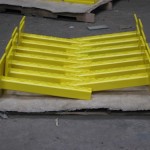 Capable of single piece orders up to large multi-piece production runs.
6010 St. Augustine
Houston, TX 77021
Toll free:  866-741-9779
Phone: (713) 741-9779
PowderCoat It Now
Serving Houston and surrounding areas.
8545 Mosley Ste.12
Houston, TX 77075
Phone: (713) 943-8700
S&S Technology
Houston TX powder coating
10625 Telge Road
Houston, TX 77095
Phone: (281) 815-1498
North Basin Coating, Inc.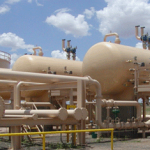 One of the largest, cleanest and most modern powder coating facilities in the United States.
2041 W. State Rd 300
Levelland, TX 79336
Phone: (806) 894-1531
Triad Product Finishing
Texas custom powder coating
1440 S Hwy. 121 #13
Lewisville, TX 75067
Phone: (972) 436-8590
Orbit Powder Coating
Lubbock TX powder coating
4106 N Frankford Ave
Lubbock, TX 79416-9646
Phone: (806) 744-8300
ABC Powder Coating
Custom powder coater Texas
920 W Mason
Mabank, TX 75147
Phone: (903) 887-7422
Accent Powder Coating
Texas custom powder coating
6816 Lee Manor Cove, St 102
Manor, TX 78653
Phone: (512) 272-4507
Enduro Powder Coating
Mesquite TX powder coating
1228 Scyene #217
Mesquite, TX 75149
Phone: (972) 288-3570
ICA Powder Coating
Mesquite TX powder coating
11008 Lake June Rd
Mesquite, TX 75180-1216
Phone: (972) 557-0058
Logicoat
Midland TX custom powder coater
2136 Commerce
Midland, TX 79703
Phone: (432) 689-2228
Oil Industry Coating
Custom powder coating services in Midland, TX
2136 Commerce
Midland, TX 79703
Phone: (432) 689-8022
Jackwagon Coating & Sandblasting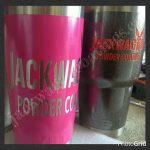 Full service custom coating facility located between Devine and Natalia, Texas, we operate two ovens with the largest oven accommodating products up to 25 feet long.
1120 State Hwy. 132
Natalia, TX 78059
Phone: (210) 459-3426
Texas Custom Coaters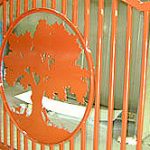 We have a large, state-of-the-art facility equipped to handle orders with speed and detail with experience, flexibility and efficiency.
9468 Interstate Drive
Navasota, TX 77868
Phone: (936) 825-7211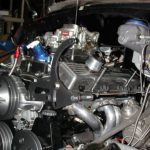 Precision Powder Coating
Automotive, Household and Industrial powder coating, Spring, TX
2530 Old Louetta Loop
Spring, TX 77384
Phone: (281) 651-6900
Yankee Custom Coatings
Powder coating services in Texas
609 Stoney Acres
Ponder, TX 76259
Phone: (940) 435-3205
Consolidated Metal Technologies, LLC
Texas powder coating
P.O. Box 746
Round Rock, TX 78680-0746
Phone: (512)255-9296
SCIW Powder Coating
San Angelo TX powder coating
1309 Fairview School Road
San Angelo, TX 76904
Phone: (325) 716-1918
Gulf Coast Powder Coating
Santa Fe TX powder coating
8140 Carolyn
Santa Fe, TX 77517
Phone: (409) 925-3262
Magnecoat
Powder coating Texas
138 Meyers Drive
Sherman, TX 75092
Phone: (903) 422-2297
Tex Blast Sandblasting Co
Sand blasting services TX
2610 Charter Oak Drive
Temple, TX 76502
Phone: (254) 778-8096
Texas Performance Coatings
Powder coating services in Texas City, TX
813 9th Street N
Texas City, TX 77590
Phone: (409) 943-4305
Powder Coat of Texas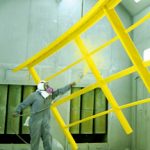 Your provider of quality powder coated finishes. We pride ourselves on a reputation of providing our customers with fast, dependable service and the best powder coating around.
27807 Red Fox Road
Tomball, TX77375-6267
Phone: (281) 351-4772
TX Powder Coating