OK Powder Coating
Oklahoma Custom Powder Coating
Topps Powder Coating
2132 Pole Road
Moore, OK 73160
Phone: (405) 794-2900
Email:  j.moore@toppspowder.com
Web site: www.toppspowder.com
Topps Powder Coating specializes in industrial and architectural quality coatings.
We give your item/s a beautiful protective finish with a wide selection of colors from the top powder manufacturers in the industry.
OK powder coaters
Sorted by city
Indian Coatings, Inc.
1701 SW 5th Street
Bartlesville, OK 74003
Phone: (918) 337-0651
Fax: (918) 336-2266
Broken Arrow Powder Coating Inc.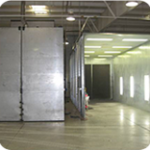 Our coating capabilities include two automated overhead conveyor systems, consisting of five stage spray wash system featuring combination dry off & cure oven, stainless steel application booth & an enclosed overhead conveyor truck.
2051 SW Expressway Drive
Broken Arrow, OK 74012
Phone: (918) 251-2192
Topps Powder Coating


When on-time delivery and quality are critical. 
2132 Pole Road
Moore, OK 73160
Phone: (405) 794-2900
CoatPro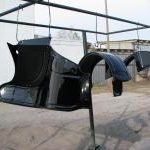 Oklahoma's Premier Powder Coater. Locally owned and operated coating company committed to providing high quality finishes and the shortest turnaround times available in the Oklahoma City area.
1603 SE 25th
Oklahoma City, OK 73129
Phone: (405) 672-0705
ABITL Finishing, Inc.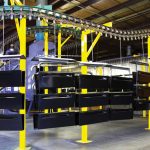 Powder Coating Redefined. batch coating, automated coating, advanced sandblasting.
6540 New Sapulpa Road
Tulsa, OK 74131
Phone: (918) 446-5363
Fax: (918) 446-5950
L.E.F Powder Coating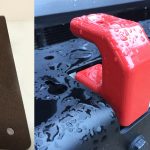 Specializing in laser processing, metal forming and powder coating.
9401 E 54th Street
Tulsa, OK 74145
Phone: (918) 665-7799
Toll free: (800) 324-7511
J&J Powder Coating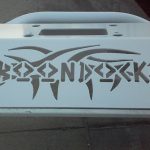 Family owned and operated company located in Northeast Oklahoma dedicated to providing the highest quality finishes to our customers nationwide.
6410 East Archer
Tulsa, OK 74115
Phone: (918)  836-9700
OK Powder Coating