Northern CA Powder Coating
Northern California custom powder coating
Sorted by city name
California Coatings LLC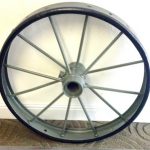 Your local Powder Coating Specialist. We can handle small projects, as well as large production items.
9833 Riverside Ave. Suite 101B
Anderson, CA 96007
Phone: (530) 365-4100
HotCoats Powder Coating & Media Blasting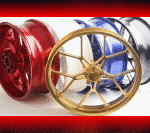 HotCoats is your best choice for Custom Powder Coating in Northern CA
13308 Cabin Hollow Ct, #100
Chico, CA 95973
Phone: (530) 899-2626
Classic Powder Coating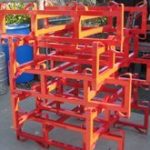 Professional powder coating services in Northern CA
125 Grobric Ct. #E
Fairfield, CA 94585
Phone: (707) 864-3655
All Bay Powder Coatings

Providing excellent powder coating services, specializing in precision framework, auto body parts, and sheet metal products.
44711-F S. Grimmer Blvd.
Fremont, CA 94538
Phone: (510) 668-1186
Maas Brothers Powder Coating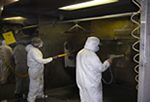 A  family owned business with more than 20 years of experience. We pride ourselves on superior powder coating and friendly customer service at a fair price. 
285 S Vasco Road
Livermore, CA 94551
Phone: (925)294-8200
ColorCoat Powder Coating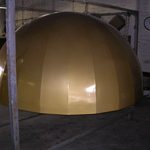 Modesto's oldest custom powder coating shop!
1220 Seventh Street
Modesto, CA 95254
Phone: (209) 571-3464
Chico Metal Finishing, Inc.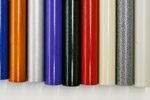 Providing powder coating services to Northern California since 1999.
3151 Richter Avenue
Oroville, CA 95966
Phone: (530) 534-7308
Electro Star Industrial Coating, Inc.

Since 1978, Electro Star has been compiling experience in providing precision powder coating services to companies across the United States. Our facilities and AS9100C quality system have been reviewed and approved by industry leaders in the Aerospace, Defense, Space, and Medical fields.
1945 Airport Blvd.
Red Bluff, CA 96080
Toll free: 888.527.8055
Poly-Engineering
701 Erlandson St.
Richmond, CA 94804
Phone: (510) 233-1420
Allstar Powder Coating
10632 Industrial Ave., Ste. 140
Roseville, CA 95768
Phone: (916) 782-1199
Pacific Powder Coating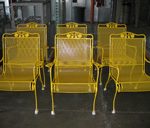 The premier Sacramento Powder Coating company, a leading provider of electrostatic powder coating, sand blasting services and metal fabrication services to Northern California and Bay Area customers for over 20 years
8637 23rd Ave.
Sacramento, CA 95826
Phone: (916) 381-1154
Champion Powder Coating
Serving the San Francisco Bay area with superior powder coating and blasting services.
1461 Fairfax Avenue
San Francisco, CA 94124
Phone: (415) 822-1800
Superior Powder Coat
Sacramento, CA, custom powder coating
5780 Roseville Road
Sacramento, CA 95842
Phone: (916) 333-1446
Premier Finishing
9710 S. Longe Street
Stockton, CA 95206-3933
Phone: (209) 982-5585
Nor-Cal Powder Coating, Inc.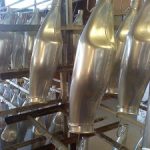 If you need expert quality craftsmanship with fast and friendly customer service, Nor-Cal Powder Coating is your choice!
265 E Clay Street
Ukiah, CA 95482
Phone: (707) 462-0217
J & W Powder Coating
909-B Spiva Avenue
Yuba City, CA 95991
Phone: (530) 923-4220
Northern CA Custom Powder Coating