NY Powder Coating
NY Custom Powder Coating
See special package rates for Featured Coater listings in the Northeast States

Erie Powder Coating Technology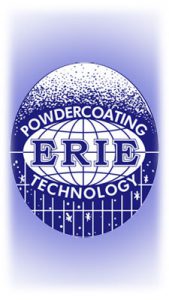 Powder Coaters emphasizing high quality work…always!
227 Hathaway Street East
Girard, PA 16417
Phone: (814) 774-8238
Fax: (814) 774-9372
We Offer Many Coating Techniques For Our Customers.
E-Mail Bart Or Chuck:
Bart@EriePowderCoaters.com
Chuck@EriePowderCoaters.com

Web site: www.powdercoater.net
Serving the tri-state area and beyond since 1969 with emphasis on high quality custom coating work.
A color ready inventory reduces custom powder coating turnaround time.
New York powder coaters
Sorted By City
Trojan Powder Coating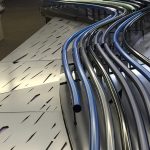 Architectural powder coating, high volume powder coating, powder coating of conduit and fittings, decorative finishes (wood grain, faux). custom projects. 
2215 Union Blvd.
Bay Shore, NY 11706
Phone: (631) 968-5040
Powder Kings Powder Coating
Powder coating service in Putnam County, New York.
3660 Danbury Road
Brewster, NY 10509
Phone: (347) 727-3506

EverNu Metal 
The leader in Full Service Automatic Electrostatic Metal Coating 
471 20th Street
Brooklyn, NY 11215
Phone:  (718) 788-7915
Machri Industries, Ltd
Powder coating service in Brooklyn, New York.
Brooklyn, NY 11220
Phone: (718) 439-7324
W. W. Custom Clad, Inc.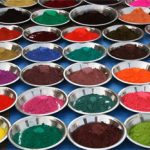 The Start of the Perfect Finish. NY powder coating.
337 E. Main Street
Canajoharie, NY 13317
Phone: (518) 673-3322
Xtreme Kolors
Custom helmet painting.
5625 Route 31
Cicero, NY 13039
Phone: (315) 345-8816
Powder-Tech


Custom Powder Coated Finishes.
4779 Duanesburg Road
Duanesburg, NY 12056
Phone: (518) 356-1322
Colorlife Powder Coating Concepts, Inc.
Powder coating, sand blasting, metallizing NY
131 Engineers Drive
Hicksville, NY 11801
Phone: (516) 433-1222
Pro-Teck Coating Inc.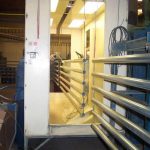 Powder coating, abrsive blasting, custom color matching.
7785 Olean Road
Holland, NY 14080
Phone: (716) 537-2619
The Powder Works
Now offering portable sand blasting and ceramic coating in addition to powder coating.
1842 Garnet Lake Road North
Johnsburg, NY 12843
Phone/Fax: (518) 251-3974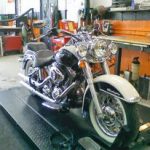 Rigid Coatings
Motorcycle shop in Keeseville, NY
70 Ausable Steet
Keeseville, NY 12944
Phone: (518) 834-0404
The Finishing Line Co.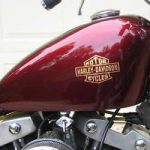 We offer a wide variety of finishing services that can be specifically tailored to meet the diverse powder coating needs of our customers.
7959 East Main Road
LeRoy , NY 14482
Phone: (585) 768-4760
Deloka LLC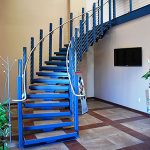 Central New York's Premier Powder Coating Facility!
150 Dunn Road
Lyons, NY 14489
Phone: (315) 946-6910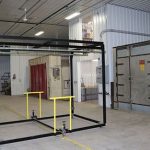 Powderworth, Inc.
Powder Coating…With Endless Possibilities. Commercial and industrial powder coating, media blasting and  liquid pain application in New York.
10 Albro Road
Marathon, NY 13803
Phone: (607) 760-8405
Fearby Enterprise
High quality, on time powder coating in New York. Majority women owned and operated servicing all of western NY and surrounding states with two locations.
327 Park Avenue
Medina, NY 14103
Phone: (585) 798-9200
Ultimate Finishers, Inc.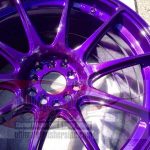 Our custom paint, Powder, or image tattooing is sure to make you bad Ass!!
235 Murray Street
Newark, NY 14513
Phone: (315) 576-3696
SUMAX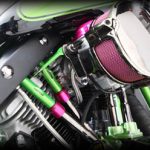 Your Bike, Our Passion. Special effects powder coating.
122 Clear Road
Oriskany, NY 13424
Phone: (315) 768-1058
Rochester Vibratory & Assembly, Inc.
Offering powder coating in our 8x8x16 booth. We are ready and able to handle both large industrial production quantities along with small individual parts for the public including car parts.
460 Buffalo Rd
Dock 140
Rochester, NY 14611
Phone: (585) 436-4802
Ultimate Powder Coating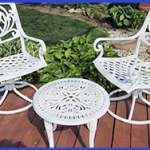 Rely on Us for All Your Powder Coating Needs! Sertcing Long Island, NY, since 1991.
60 McGraw Street
Shirley, NY 11967
Phone: (631) 399-4527
Advanced Surface Finishing – Powder Coating Solutions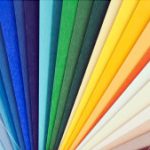 Our State of the Art Powder Coating (NY) Technology Creates Superior Finishes.
111 Magnolia Avenue
Westbury, NY 11590
Toll free: (855) 244-8210
Phone: (516) 876-9710
NY Custom Powder Coating