UT Powder Coating
Uah Custom Powder Coating
UT custom powder coaters
Sorted by city
Specialty Finishes
Utah powder coating services
25 N 1400 W; ste B
Lindon, UT 84042
Phone: (801) 785-6100
Fax: (801) 785-6231
Cache Valley Coating
354 West 2500 North
North Logan, UT 84341
Phone: (435) 753-2229
Advanced Metal Finishing, Inc.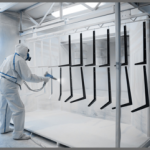 50 E 1100 N.
North Salt Lake, UT
Phone: (801) 298-3257
Voyager Powder Coatings, Inc.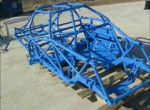 Serving Ogden, CO,  since 1997 providing quality powder coating services at a cost that sets us apart from the competition.
2811 G Avenue
Ogden, UT 84401
Phone: (801) 627-3531
Steel Coatings, Inc.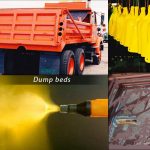 UT Powder Coating. "Your finished product will look amazing, last and is environmentally friendly."
410 South 2650 West
Salt Lake City, UT 84104
Phone: (801) 973-2510
Full Blown Coatings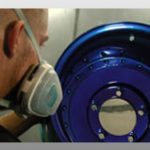 Utah's Premier Powder Coating Specialist providing powder coating, sandblasting, media blasting
9479 S 500 W
Sandy, UT 84070
Phone: (801) 790-0409
Utah Custom Powder Coating