MI Powder Coating
Michigan Custom Powder Coating

Superior Industrial Coating, Inc.
Committed to Quality and Service
Toll Free: 800-472-3774
Phone: (262) 634-5521
Email: sales@siccorp.com
Website: www.siccorp.com
SIC is Your One Stop Company.
Superior Solutions for the Manufacturing Industry.
SIC has over 70 years of experience in the Metal, Plastic finishing industries serving the Automotive, Agriculture, Medical And Electronic Industries. With our multiple lines and two facilities we can serve you with high quality, detailed workmanship.
E-coating
Powder coating
Deburring, Vibe
Wet Electrostatic Coating
Assembly and Packaging
Automated Equipment Blasting
Point of purchase from castings to components
Our experienced team stands ready to serve you.
MI powder coaters
Sorted By City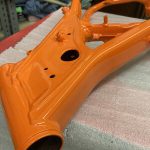 Cramer Tech Coating
Michigan's Premier Powder Coater. Ann Arbor powder coating.
6055 Jackson Road
Ann Arbor, MI 48103
Phone: (734) 662-9315
Beech & Rich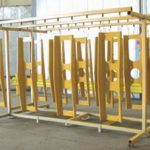 Blasting and Powder Coating
SAND BLASTING • PARTS CLEANING • POWDER COATING
525 N. 20th Street
Battle Creek, MI 49015
Phone: (269) 968-8012
Freedom Finishing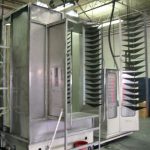 MI Industrial powder coating and e-coating.  ISO 9001-2008 Quality System.
2755 Meadowbrook Road
Benton Harbor, MI 49022
Phone: (269) 925-3733
Bridgeport Powder Works
Bridgeport, Saginaw MI powder coating
6691 Dixie Hwy
Bridgeport, MI 48722
Phone: (989) 746-0231
Burkard Industries, Inc.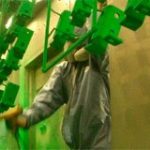 Products Finishing magazine names Burkard Industries to its "Top Shops" list. Provides powder coating and e-coating.
35300 Kelly Road
Clinton Township, MI 48035
Phone: (586) 791-6520
Astral Products LLC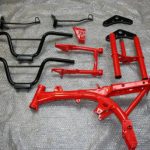 An ISO9001:2008 compliant, woman-owned company that specializes in media blasting, ceramic coating, powder coating and distributing conveyor components.
3182 Martin Road
Commerce, MI 48390
Phone: (248) 859-5124
Magnum Powder Coating, Inc.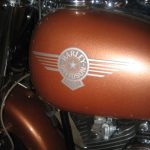 Robotic powder coat system
5500 West River Drive, NE
Comstock Park, MI 49321
Phone: (616) 785-3155
Custom Concepts
Detroit MI powder coating
19330 Mr. Elliot
Detroit, MI 48234
Phone: (313) 369-2447
H&H Powder Coating
ISO 9001:2008 certified – PACCAR Approved – John Deere F17 Approved. Oven size is 8′ x 8′ x 20′.
300 S Fenway Drive
Fenton, MI 48430
Phone: (810) 750-1800
Premier Powder Coating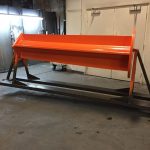 Flint, MI powder coating serving Commercial and Industrial as well as Residential customers. 
2712 N. Saginaw St. #10
Flint, MI 48505
Phone: (810) 397-1780
Gladwin Metal Processing, Inc.
Michigan custom powder coating
795 E. Maple St.
Gladwin, MI 48624
Phone: (989) 426-9038
Grand Haven Powder Coating
Grand Haven, MI, custom powder coating
1710 Airpark Drive
Grand Haven, MI 49417
Phone: (616) 850-8822
Gyro Powder Coating
Grand Haven, MI, custom powder coating
1624 Marion Avenue
Grand Haven, MI 49417
Phone: (616) 846-2580
Seaver Industrial Finishing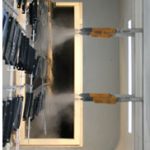 Grand Haven MI high-volume powder coating and e-coating. ISO 9001:2000
1645 Marion Street
Grand Haven, MI 49417
Phone: (616) 842-8560
Kentwood Powder Coat, Inc.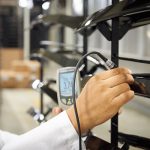 Uniquely equipped and staffed to take on the most challenging powder coating jobs for automotive, appliance, heavy equipment, contract furniture manufacturers, and more.
3900 Swank S.E.
Grand Rapids, MI 49512
Phone: (616) 698-8181
Pro Finish Powder Coating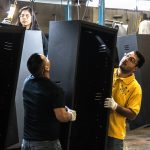 Grand Rapids, MI powder coating. Our 35,000 square foot facility in West Michigan is equipped with both a conveyorized line and manual batch capabilities, making us an excellent choice for both large and small projects.
1000 Ken-O-Sha Industrial Dr.
Grand Rapids, MI 49508
Phone: (616) 245-7550
Reliance Finishing Company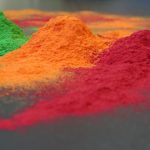 Customized powder coating plus high-quality thermal deburring in Grand Rapids.
1236 Judd, SW
Grand Rapids, MI 49509
Phone: (616) 202-5311
S&C Plastic Coating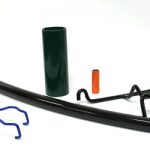 Powder Coating Spray, Powder Coating Fluid Bed, Plastisol Dip, Dip Molding
2701-A West River Ave. NW
Grand Rapids, MI 49544
Phone: (616) 365-0045
Powder Coating Services
Greenville, MI powder coating
1251 Callaghan St.
Greenville, MI 48838
Phone: (616) 754-2229
Techno-Coat, Inc.
Holland, Mi, custom powder coating
861 East 40th Street
Holland, MI 49423
Phone: (616) 396-6446
Powder Coat of Central Michigan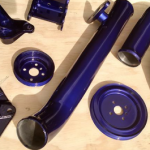 New ownership since 2015. Large capacity oven and a variety of colors in stock. Even though we can handle the large jobs we also do a lot of small parts and accessories.
1201 County Farm
Ithaca, MI 48847
Phone: (989) 875-7226
BCM Media Blasting & Powder Coating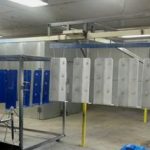 A Products Finishing magazine TOP Shop.  ISO 9001:2008 
8468 Wildcat Road
Jeddo. MI 48032
Phone: (810) 824-6391
Kalamazoo Ceramic Coatings, LLC dba Zoofactory
Powder coating service in Kalamazoo County, Michigan
7616 Stadium Drive / Red Arrow Hwy. West
Facility B
Kalamazoo, MI 49009
Phone: (269) 352-4503
Wright Coating Technologies

Offering four unique Powder Coating lines to match your job requirements. All four lines incorporate automated and manual processing. Applications are also available for applying Epoxies, Polyesters, Urethanes, Vinyl, and Nylons.
1603 North Pitcher Street
Kalamazoo, MI 49007
Phone: (269) 344-8195
Custom Powder Kote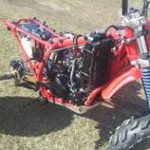 Full service MI powder coating, fabrication and restoration.
963 Eight Mile Road
Kawkawlin, MI 48631
Phone: (989) 992-6696
C&L Hotrod Coatings, Inc.
Hot rod custom powder coating in Lennon, MI
12230 Corunna Road
Lennon, MI 48449
Phone: (810) 845-7613
Finishing Touch, Inc.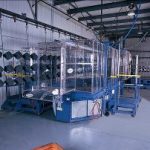 Production powder orders are processed quickly and cost-effectively through either our fully-automated Nordson powder booth or, if special colors are desired, through our manual system. Our versatile equipment accommodates parts up to 48" long, 34" wide, and 15" deep plus a 5-stage pretreatment system.
191 Simpson Drive
Litchfield, MI 49252
Phone: (517) 542-5581
Rad Coatings
Powder coating Milan, Michigan
10960 Darling Road
Milan, MI 48160
Phone: (734) 323-3813
Jeff's Powder Coating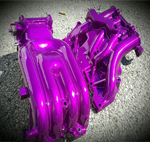 Your one stop shop for anything powder coated!
1082 Cameron Circle
Monroe, MI 48161
Phone: (734) 915-5777
GT Performance Coatings, LLC
Custom powder coating Ortonville, Michigan
1342 S. Ortonville Road
Ortonville, MI 48462
Phone: (248) 627-5905
B & B Painting & Powdercoating
A full service blasting, painting and powder coating facility.
1500 McMillan
Owosso, MI 48867
Phone: (989) 725-7921
Martin Powder Coating

We can make your prized possessions look like NEW again! We specialize in Metal Finishing, Media Blasting & Welding.
124 W Third Street
Perry, MI 48872
Phone: (517) 625-4220
High Performance Metal Finishing, Inc.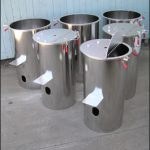 With our50,000 sq. ft. facility one of the largest Electropolish tanks in the industry and a superior clean room, we are positioned to provide our customers a level of services that far surpass our competitors.
1821 Vanderbilt Avenue
Portage, MI 49024
Phone: (269) 327-8897
Westside Powder Coat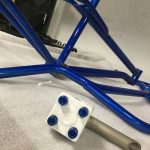 Professional Coating Services: High volume production, large batch runs, exceptional lead times
35777 Genron Ct.
Romulus, MI 48174
Phone: (734) 955-1030
Almond Products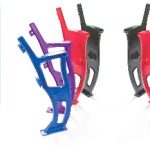 Serving customers nationwide with seven finishing systems in two facilities, boasting 120,000 square feet of production space.
17150 148th Street
Spring Lake, MI 49456
Phone: 616.844.1813
Lakeshore Custom Powder Coating, Inc.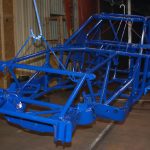 One of the LARGEST batch ovens in West Michigan
500 W. Exchange Street
Spring Lake, MI 49456
Phone: (616) 296-9330
Pro Powder Inc.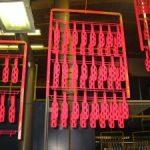 With two conveyorized lines and a batch booth, we have the capability for almost any project.
201 Lovejoy Street
South Haven, MI 49090
Phone: (269) 637-8722
Watson Engineering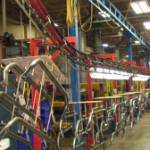 An automated five-stage iron phosphate parts washer and ITW Gema powder coat system in each of its locations.
16455 Racho Road
Taylor, MI 48180
Phone: (734) 285-2200
Dedoes Industries, Inc.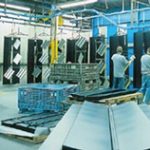 Our 6,400 ft² state-of-the-art powder coating department is fully equipped with over 685 ft of conveyor systems that allow complete cycle time from wash to cure in approximately one hour. 
1060 W. West Maple Rd.
Walled Lake, MI 48390
Phone: (248) 624-7710
Custom Concepts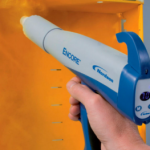 Powder coating, ceramic coating, media blasting services in Waterford, MI
3821 Chenlot Drive
Waterford, MI 48328
Phone: (248) 682-2453
MI Custom Powder Coating