MA Powder Coating
Massachusetts Custom Powder Coating
See special package rates for Featured Coater listings in the Northeast States

TB Applied Finishes
78 Regional Drive
Concord, NH 03301
Phone: (603) 226-1221
Email: thebestfinish@tbppliedfinishes.com 
Web site: www.tbappliedfinishes.com
Industrial OEM coatings, Urethane, Enamel, Epoxy, EMI Shielding Finishes, Silk Screening
& Powder Coating
The Best Applied Finishes, Inc.
Industrial Finishing, Powder Coating And Painting Services
Since 1970, Finishing the Job
MA powder coaters




Sorted By City
SMI Powder Coating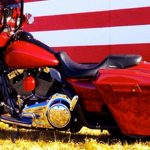 Providing high quality, powder coating services to commercial and private customers in greater New England for more than 25 years.
40 Water Street
Amesbury, MA 01913
Phone: (978) 388-1601
Pike Powder Coating
IF IT IS METAL, WE'LL COAT IT!
318 Lincoln Street
Boston, MA 02134
Phone: (617) 779-7311
Central Mass Powder Coating


Founded in 1996 as a powder coating job shop for industrial, automotive and manufactured products. 
32 Greeley Street
Clinton, MA 01510
Phone: (978) 365-1700
New England Soda Blast, Inc.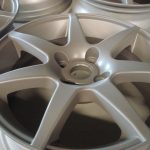 Sodablasting is a new paint stripping and cleaning technique that propels specially formulated sodium bicarbonate (baking soda) via compressed air onto the contaminated surface without damaging the existing substrate. We also offer Sandblasting services and Powder coating.
49 Linwood Street
Fitchburg, MA 01420
Phone: (978) 833-0246
Advanced Finishing, Inc.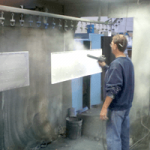 Customized spray painting, sand blasting and silk screening.
285 Circuit Street
Hanover, MA 02339
Phone: (781) 421-3149
R.R. LeDuc Corporation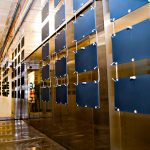 Since its inception in 1967, the R.R. LeDuc Corporation has been a family-owned and operated business that specializes in precision sheet metal and custom powder coatings.
100 Bobala Road
Holyoke, MA 01040
Phone: (413) 536-4329
Westside Finishing Co., Inc.
Aiming to be the leading powder coater in New England. PCI 3000 Certified | ISO 9001:2015.
15 Samosett St.
Holyoke, MA 01040
Phone: (413) 533-4909
Patriot Coating, Inc.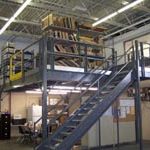 A metal finishing company specializing in Liquid Spray Painting, Powder Coating, and Silk Screening.
17 Kane Industrial Drive
Hudson, MA 01749
Phone: (978) 567-9006
Powder-Pro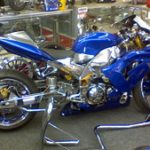 One of the fastest growing powder coating companies in the MA, RI, and CT region. We specialize in custom powder coating for motorcycles, hot rods, cars, trucks, ATVs, boats, as well as appliances and home fixtures.
194 Riverside Avenue (Rear)
New Bedford, MA 02746
Phone: (508) 991-5999
EC Finishing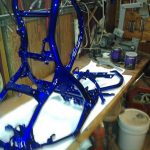 Professional powder coating services in Norton, MA
123 Taunton Avenue
Norton, MA 02766
Phone: (508) 316-6490
Long Beach Custom Fabrication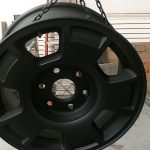 Professional Powder Coating and Sandblasting Services serving Plymouth and all of MA.
4 Bay Colony Drive
Plymouth, MA 02360
Phone: (774) 454-4701
Feeley's Co., Inc.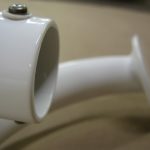 A third generation family owned and operated industrial powder coating and silk screening facility.
232 Water Street
Quincy, MA 02169
Phone: (617) 773-1711
HTC Racing
Ceramic & chrome high temperature coating.
273 Weymouth Street
Rockland, MA 02370
Phone: (781) 447-6652
Diamond Custom Coatings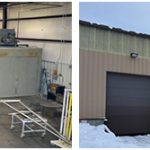 Dedicated to the highest customer satisfaction, delivering high quality media coating solution on-time, in full & no errors.
3 Progress Avenue
Westfield, MA 01085-1687
Phone: (413) 562-2734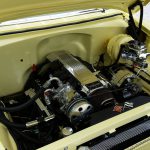 Prism Powder Coating
We are a job shop custom powder coating company located in Wareham Ma, for almost 30 years. We do work for the Commercial and private customer. We provided the following services: Powder coating services. Media blasting services. High heat Ceramic finishes
12 Kendrick Rd #9
Wareham, MA 02571
Phone: (508) 295-5601
Coating Application Technologies, Inc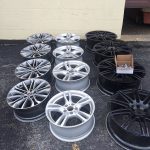 Our facilities (working space, equipment, environment, etc.) enable us to produce a product with the highest quality standards in accordance with the required specifications.
219B New Boston Street
Woburn, MA 01801
Phone: (781) 491-0688
Granite State Powder Coating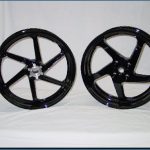 Offering superior work, competitive pricing, and a depth of automotive and mechanical knowledge.
478 Clement Hill Road
Contoocook, NH 03229
Phone: (603) 746-5042
MA Powder Coating