KS Powder Coating
Kansas Custom Powder Coaters
State of the Art Powder Coating
217 E. Diamond Drive
Salina, KS 67401
Phone: (785) 827-4491
Fax: (785) 826-1921
Email: salesman@grainbeltsupply.com
Website: www.grainbeltsupply.com   
Grain Belt is a single-source metal fabrication superstore for manufacturing companies who need Laser Cutting and Powder Coating services with just-in-time deliveries to match their production schedules.
Depending on the job, Grain Belt has an automated and a batch powder coating line.
The automated line consists of an 8-stage washer system and can handle parts sizes up to 3′ x 5′ x 10′.
The batch powder coating line can handle parts sizes up to 8′ x 40′.
Automatic line part size: 3'x 5'x 10′.

KS powder coaters
Sorted By City
SJS Incorporated
101 Industrial Park Drive
Arma, KS 66762
Phone: (620) 347-8860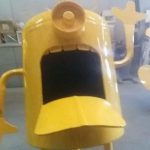 Pro-Bound Sports, LLC
Powder coating Kansas. Our specially designed oven measures 7 ft. wide X 7 ft. tall X 22 ft. deep!
428 Hwy 40, PO Box 44
Dorrance, KS 67634
Toll free: 800-525-8580
Phone: (785) 666-4207
Fax: (785) 666-4410
Leon's Welding and Fabrication
1027 E US Hwy 40 Bypass
Hays, KS 67601
Phone: (785) 625-5736
Crosslink Powder Coating of KC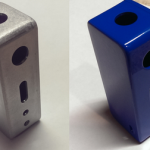 Powder coating, ceramic coating, abrasive blasting.
516 S. 70th Street
Kansas City, KS 66111
Phone: (913) 788-2628
Fax: (913) 642-2156
Custom Coatings & Metal
1460 N 1823 Road
Lawrence, KS 66044
Phone: (785) 856-6515
Fax: (785-856-6516
MTS Custom Coating, Inc.

"Your home town powder coating specialist"
616 South Delaware
Manhattan, KS 66502
Phone: (785) 587-9050
Fax: (785) 587-9060
Ernest-Spencer Custom Coatings

"Custom powder coating is the the finishing touch for a quality product"
1510 N Davis Avenue
Ottawa, KS 66067
Phone: (785) 242-8538
Fax: (785) 242-8628
Alexander Mfg Co

In house system a 550 Ft. long conveyor line with an automatic wash/pre-treat system, electrostatic powder guns and natural gas fired oven to cure the powder.
1407 Corporate Drive, Box 568
Parsons, KS 67357
Toll free: 888-421-5010
Phone: (620)  421-5010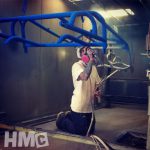 HMC Performance Coatings
Northeast Kansas premier powder coating and media blasting facility.
1625 Tonganoxie Road
Tonganoxie, KS 66086
Phone: (913) 417-7088
BEPC, Inc.
Bob Eisel Powder Coating, providing quality blasting and powder coating services throughout the United States for 24 years. 
3500 S Hoover Road
Wichita, KS 67215
Phone: (316) 942-8870
PowderTech, LLC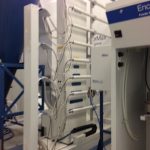 Wichita, Kansas Industrial Powder Coating Services
810 E. 37th St. North
Wichita, KS 67219
Phone: (316) 832-9210
Fax: (316) 832-9236
A1 Painting, Powder Coating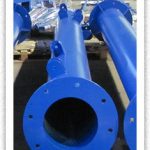 Kansas City Powder Coating & Sandblasting Services 
7605A E 12th Street
Kansas City, MO 64126
Phone: (816) 241-1200
KS Custom Powder Coating