HI Powder Coating


Hawaii Custom Powder Coating
Hawaii is a beautiful place to live and work but its harsh climate can take a toll on your car, home, motorcycle, and boat. It's tough enough to keep up with cleaning and maintaining your metal. You need the toughest coating you can get to stand against the elements in Hawaii.  Powder coating can handle UV and salt conditions more readily than even today's most sophisticated paints. For business or industry needs, see more on how you can meet AAMA compliance standards (from Maui Powder Works).

* Multiple oven sizes to serve you
* Exceptional turnaround time
* We handle your project with care
* Basic outdoor rated colors in stock
* Quality packing & shipping
* 20+ yrs. in coatings & restoration

ISLANDERS ACROSS HAWAII CHOOSE US TO HANDLE THEIR PROJECTS LARGE OR SMALL
mauipowderworks.com          info@mauipowderworks.com
808-667-9690
So Hawaii, What's your Next Project?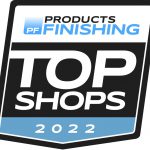 Maui Powder Works has been named one of the best finishing shops in the U.S. for 2022, according to an industry benchmarking survey conducted by Products Finishing magazine.
Since 2010, Maui Powder Works has been a thriving sandblasting and powder coating business with a home base in Maui and serving all islands. Employing and partnering with people passionate about performance finishes, if you're looking for proven industrial coatings that stand the test of time, then look to us. 
Why Choose Maui Powder Works for your powder coating job
MPW is also a gold mine of information and knowledge about powder coating (not just powder coating Hawaii!)  including free downloads and videos :
"I set out to find the best solutions to painting metal and making my own projects look better. Now I want to share my expertise so that readers can navigate the process of powder coating and make the best choices to getting their projects done."  
Maui Powder Works/Powder Coating Hawaii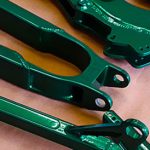 HAWAII'S CHOICE FOR QUALITY POWDER COATING
296 Alamaha, Ste. N
Kahului, HI 96732
Phone: (808) 667-9690
Hawaii Custom Powder Coating