FL Powder Coating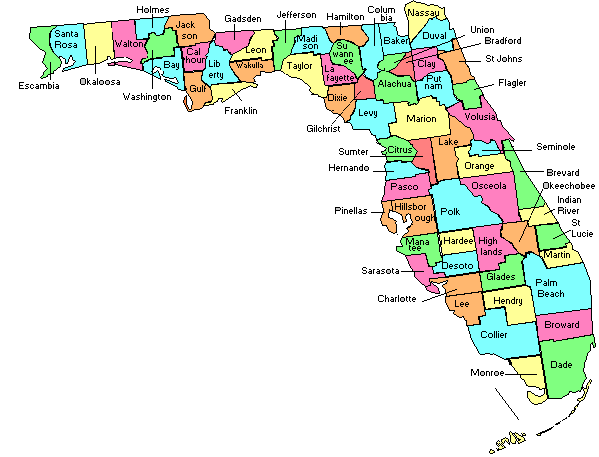 Florida Powder Coating
FL powder coaters
Sorted by City
AFS / Casual Patio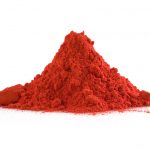 Custom powder coating Clearwater FL
12900 34th Street North
Clearwater, FL 33762
Phone: (727) 561-9334
Powder Coating by Coolrides
Powder coating services in Delbary, FL
262 Springview Commerce
Debary, FL 32713
Phone: (386) 785-5101
American Protective Coating
Florida powder coating
6795 N.W. 17th Ave
Ft. Lauderdale, FL 33309
Phone: (954) 561-0999
Powder Coating by IMI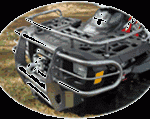 Now capable of powder coating most any product in any color and in a variety of textures.
6115 NW 123rd Place
Gainesville, FL 32653
Phone: (386) 418-8880
Powder Coating of Gainesville

Established in 1998, we have a reputation of providing North Central Florida residential and commercial customers with custom high quality powder coated finishes and outstanding customer service.
4333 NW 6th Street
Gainesville Fl 32609
Phone: (352) 377-2231
Premium Powder Coating and Fabricating
Full service 11,000 square ft facility powder coating and fabrication shop. Powder  booth is 10′ high and 30′ wide, We have 3 ovens and one of the largest oven in the area:  10′ high x 10′ wide x 30′ deep, and we also have a liquid booth.
850 Carswell Ave
Holly Hill, FL 32117
Phone: (386) 253-5151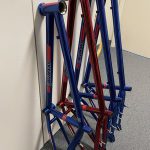 East Coast Powder Coating, Inc.
Metal fabricator and powder coater in Jacksonville, Florida.
3104 Leon Road
Jacksonville, FL 32246
Phone: (904) 645-5476
Pastey's Powder Coating, LLC
Key West custom powder coating
5700 4th Ave
Key West, FL 33040
Phone: (305) 747-2570
Southernmost Powder Coating
If it's metal, we have you covered. We offer a wide range of colors and textures for all your poser coating needs.
7281 Shrimp Road, Unit c108
Key West, FL 33040
Phone:  (305) 619-9494
Sure-Tek Powder Coating, Inc.
Largo FLorida powder coating and sandblasting.
6438 126th Avenue
Largo, FL 33773
Toll free: 866-753-6111
Phone: (727) 535-6111
Advanced Powder Coating of Florida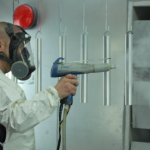 Whether it's a custom piece or a product run of 2000, our two independent powder systems can handle it.
754 Fleet Financial t.Ct. #102
Longwood, FL 32750
Phone: (407) 767-0111
Fax: (407) 767-0058
Alternative Coatings
Powder coating service in Collier County, Florida
3960 Domestic Avenue
Naples, FL 34104
Phone/Fax: (239) 643-7797
Lyke Nu Custom Powder Coating, Inc.
Powder coating services Naples, FL.
14950 Old Rt. 41
Naples, FL 34110
Phone: (239) 248-8724
Brothers Powder Coating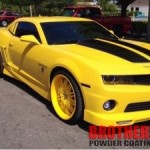 State of the art powder coating facility offering a same day (extra charge), 3 day and 5 day powder coating service. Ship us anything you want or bring it to us.
7721 Rutillio Court
New Port Richey, FL 34653
Phone: (727) 846-0717
Fax: (727) 846-7407
Braymen's Powder Coating
Powder coating and media blasting specialists in North Central Florida.
3671 NE 42nd Ln.
Ocala, FL 34479-2221
Phone: (352) 622-6686
Simar Industries, Inc.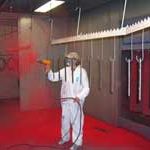 Central Florida precision sheet metal fabricating, powder coating, and silk screening on metal.
805 NW 25th Avenue
Ocala, FL 34475
Phone: (352) 622-2287
Innovative Powder Coating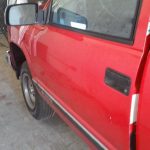 The experienced personal have been in the powder coating industry since 1992.
550 NE 33rd Street
Oakland Park, FL 33334
Phone: (954) 537-2558
Fax: (954) 537-2565
Powdertech Plus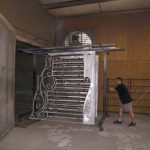 Your one stop powder coating headquarters in a 10,000 ft. facility offering sand blasting, our own special metal preparation and two ovens, one a large 9'x9.5'x29.5′.
98 Industrial Loop
Orange Park, FL 32073
Phone: (904) 269-1719
Fax: (904) 278-9414
A.M. Metal Finishing, Inc.
7594 Chancellor Drive
Orlando, FL 32809
Toll free: 888-663-6136
Phone: (407) 843-0182
Fax: (407) 849-1724
Panhandle Powder Coating, Inc.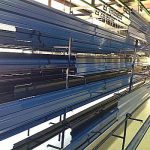 Northwest Florida's largest provider of powder coating, abrasive blasting , sandblasting, wet painting, high-heat ceramic coatings.
9721 Fowler Avenue
Pensacola, FL 32534
Phone: (850) 478-5935
Toll free: 866-595-8833
Steidle Powder Coating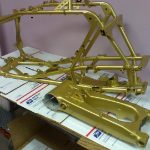 AUTO, MOTORCYCLE, ATV, MARINE.  Where all the work is done in-house, ensuring that every step has been done the correct way, Which results in your part or items having the best possible finish. 
5802 Makoma Drive, Unit 1
Orlando, FL 32839
Phone: (321) 437-4146
Well Protected Powder Coating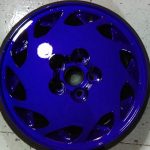 Custom Graphic Finishes and Media Blasting
3921 69th Avenue N
Pinellas Park, FL 33781
Phone: (727) 520-4780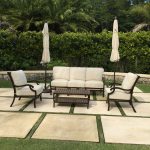 Absolute Powder Coating
Powder Coating Services in South Florida.  Full service powder coating and industrial sandblasting facility that has provided high quality service and workmanship to commercial, private, marine, architectural and industrial clients at reasonable prices since 1994. Ovens up to 35′ long!
1254 NW 21st Street
Pompano Beach, FL 33069
Phone: (954) 917-2715
Armor-Tech Powder Coatings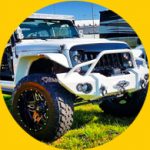 With over 40 years in metal-finishing, we are the preferred custom powder coating shop by the most demanding customers – nationwide. We offer highly-personalized service and all work is done in our 3,400-square-foot facility in South Florida.
3012 NW 25th Avenue
Pompano Beach, FL 33069
Phone: (954) 979-8600
Fax: (954) 979-8021
Pro Powder Coating, Inc.
We provide free "Pick up & Delivery"and a 5 day turn around on all customer orders. We  use a 6 Step Pre-Treatment System for best results and a 6 step Quality Control System to verify adhesion, cure, appearance, film thickness and contamination.
5474 Williamsburg Drive
Punta Gorda, FL 33982
Phone: (941) 505-8010
Fax: (941) 505-8020
We Powder Coat

Plus high temp ceramic coating.
5350 McIntosh Point Suite 112
Sanford, FL 32773
Phone: (407) 491.5971
Fusion Powder Coating
Serving south Florida's powder coating needs for 10 years Located in the yachting and boating capital of the world. Ft Lauderdale Fl.
2331-B Whitfield Ind. Way
Sarasota, FL 34243
Phone: (941) 751-9696
Fax: (941) 751-9449
First Coast Powder Coating, Inc.
St. Augustine FL powder coating
4960 Crescent Technical Ct.
St. Augustine, FL 32086
Phone: (904) 794-9882
Fax: (904) 794-9883
AB Powder Coating
We Keep You Coated
Serving Pinellas County and the greater Tampa Bay area
6545 56 Avenue N.
St Petersburg, FL 33809
Phone: (727) 201-4511
Fax:  (727) 954-8897
Matrix Coatings, Inc.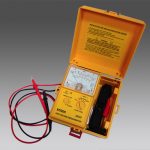 Solving problems where coatings are the solution. an ISO 9001:2008 and AS9100C Registered Company.
3575 Investment Lane
West Palm Beach, FL 33404
Phone: (561) 848-1288
Fax: (561) 848-5325
Prime Technical Coatings, Inc.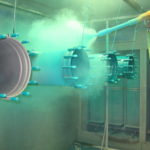 Provides field & shop industrial coating solutions with wet & dry abrasive sandblasting, ceramic & powder coating, floor coating, waterproofing, cementitious repair services, crack injections, hydro blasting, and metallizing repairs.
1135 53rd Court North
West Palm Beach, FL 33407
Phone: (561) 844-2312
Fax: (561) 844-9890
Tolliver Powder Coating
"The Most Trusted Name in Powder Coating"
6810 Georgia Ave.
West Palm Beach, FL 33405
Phone: (561) 582-8939
Fax: (561) 582-4544
Florida Custom Powder Coating