Ontario Canada Powder Coating
Ontario Custom Powder Coaters




Sorted by city
T.P.C. Custom Coatings
A small family-owned shop in Aylmer, Ontario. We are passionate about the work we do and seek to exceed your expectations every time.
654 Talbot Street West
Aylmer, ON N5H 2V1
Phone: (519) 765-2920
Powder Tech, Ltd.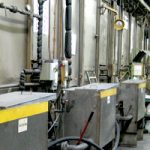 "Our Commitment to Our Customers is Quality". We have a state of the art powder coating line to meet any requirement that you have.
699 Bayview Dr
Barrie, ON L4N 9A5
Phone:  (705) 726-4580
TJ Fabrication & Coating Ltd.
Custom powder coating Bolton, Ontario
140 Healey Road
Bolton, ON L7E 5B1
Phone: (905) 951-8226
Versatile Spray Painting, Ltd.

Global leader in the finishing industry, Our custom powder coating is second to none, a combination of superior service, custom solutions, and dedication.
102 Healey Road
Bolton, ON L7E 5A9
Phone: (416) 857-4915
T.G Powder Coat & Distributing

Ontario, Canada powder coating
PO Box 1441
Bracebridge, ON P1L 1V5
Phone: (705) 644-9792
Duro-Cote Co. Ltd.
Custom Metal Spray Painters
29 Melanie Dr.
Brampton, ON L6T 4K8
Phone: (905) 792-3717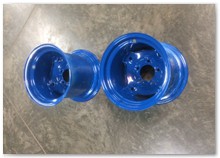 Brockville Powder Coat
Making all your projects look great! We specialise in professional powder coatings as well as astounding finishes on a wide variety of materials.
3086 Hwy 29
Brockville, ON K6V5T4
Phone: (613) 341-1515
Ontario Coatings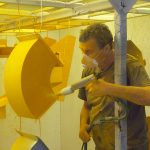 Superior Powder Coating, Incredible Turn Around
292744 Culloden Road
Brownsville, ON N0L 1C0
Phone: (519) 877-0000
Fax: (519) 877-9900
Metal Works Powder Coating

A full service job shop offering sandblasting and powder coating for small to medium sized pieces. Arrangements can be made for any large pieces.
290 Argyle Street
Caledonia, ON N3W 1J9
Phone: (905) 765-9084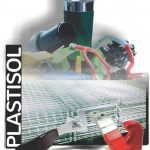 Plastico Industries
Offers coating options that might be considered somewhat unique by comparison to other, more typical coatings in the market: Nylon Powder (most often compared to Teflon coating)  and Plastisol Dip,  often referred to as a 'rubberized coating'.
90 Struck Ct
Cambridge, ON N1R 8L2
Phone: (519) 740-0292
Axiom Powder Coatings Ltd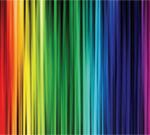 Founded in 1984, we have grown to be an industry leader in the metal finishing sector.
380 Bradwick Drive
Concord, ON L4K 2W4
Phone: (905) 669-1700
Fax: (905) 669-3895
Colourfast Custom Coatings, Ltd.
Concord Ontario custom powder coating
131 Planchet Rd.
Concord, ON L4K 2C6
Phone: (905) 660-3454
Fax: (905) 660-5186
Flashfire Coatings
We provide sandblasting, powder coating, and complete metal refinishing.
1457 King St East
Courtice, ON L1E 2K2
Phone: (905) 432-8861
Hawkes Auto
Authorized Canadian Dealer Eastwood Company
1060 Batten Road
Essex, ON N8M 2X6
Phone: (519) 776-4927
Griffin Technology Ltd.


Founded on the principles of attention to detail, integrity, honesty, and knowledge and in our pursuit of excellence as custom coaters.
30 Claireville Drive
Etobicoke, ON M9W 5T9
Phone: (416) 907-8288
Spectrum Powder Coaters
Etobicoke, ON powder coating
165 North Queen Street
Etobicoke, ON M9C 1A7
Phone: (416) 622-4595
Fax: (416) 622-3296

Aegis Custom Powder Coaters
Ontario powder coating
410 Silvercreek Pkwy. N.
Guelph, ON N1H 1E8
Phone: (519) 821-9070
Warner Custom Coating, Inc.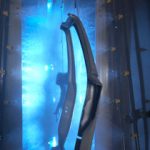 Leaders in advanced finishing solutions.
236 Watson Road
Guelph, ON N1H 6H8
Phone: (519) 767-2241
Fax: (519) 767-6582
TUFF Powder Coating
Harley Ontario custom powder coating.
#331 Brant Road #25
Harley, ON N0E 1Z0
Phone: (519) 449-2800
MV COATINGS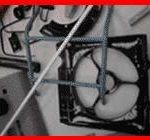 Mur-Vann Manufacturing – powder coating Ontario
16 Hoffman Street
Kitchener, ON N2M 3M4
Phone: (519) 743-2084
H&G Powder Painting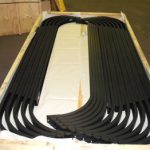 Since 1986, our goal is to build alliances with our customers, to provide value added services to manufacturers and create long term relationships that are mutually beneficial.
379 Highbury Ave.
London, ON N5W 5K8
Phone: (519) 455-9090
Fax: (519) 455-4275
County Coatings
Custom powder coating Merlin, Onatrio
4985 Finn Line
Merlin, ON N0P 1W0
Phone: (519) 350-6819
Total In-Spec Powder Coating
842 Nipissing Rd., Unit 4 & 5
Milton, ON L9T 4Z9
Phone: (905) 864-3131
Fax: (905) 864-3331
Byers Bush Powder Coating, Inc


Providing top quality sandblasting services and powder coating services to the Ontario metal industry for over 50 years. We have excellent turn-around times combined with outstanding customer service.
1300 Fewster Drive
Mississauga, ON L4W 1A4
Phone: (905) 625-4334
Colourific Coatings Ltd.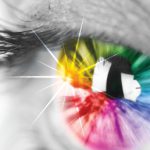 Your custom powder coating specialists for more than 30 years! The leader when it comes to powder coating aluminum extrusion up to 30′ long.
6850 Davand Dr.
Mississauga, ON L5T 1J5
Phone: (905) 564-7300
MTD Metro Tool & Die, Ltd.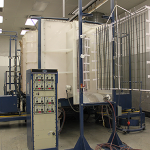 MTD is known for its "Class A" Automotive Surface finishes.
1065 Pantera Drive
Mississauga, ON M9R 1Y3
Phone: (905) 625-8464
Fax: (905) 625-3397
W. R. Smale Co.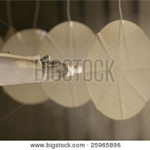 One of the pioneers in powder coating in Canada when it was initially installed in 1976.
4583 Putnam Rd., R.R. 2
Mossley, ON N0L 1V0
Phone: (519) 269-3754
The Edge Custom Coatings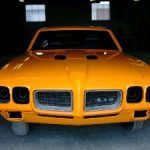 Includes automotive, marine, residential and industrial finishes.
210 Pony Drive, Unit 4
Newmarket, ON L3Y 7B6
Phone: (905) 868-4970
Industrial Custom Coaters Inc.
Superior custom powder coating in New York Ontario
250 Norfinch Drive, Unit 1
North York, ON M4W 2E6
Phone: (416) 665-5999
Griffin Powder Coating, Inc.
407 Speers Rd.
Oakville, ON L6K 3T5
Phone: (905) 849-9744
Fax: (905) 849-9509
Norcoat Powder Coating, Ltd.
PO Box 2206 Forestview Road
Orillia, ON L3V 6S1
Phone: (705) 325-9100
Fax: (705) 325-4006
Flash Powder Coating
Ontario custom powder coating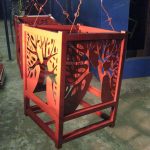 842 Farewell Street
Oshawa, ON, L1H 6N6
Phone:  905-743-0056
or 647-209-7877
RLD Industries Ltd.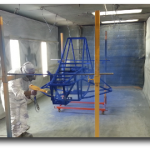 Since 1979  RLD Industries' painting and coating services are among the best in the industry, and continue to be in high demand in the Ottawa area.
4210 Albion Road
Ottawa, ON K1T 3W2
Phone: (613) 822-4000
Canadian Dip Mouldings, Inc.
Problem solver for customers of Dip Mouldings or Powder Coatings.
798 Fuller Avenue
Penetanguishene, Ontario L9M 1G8
Phone: (705) 549-0030
ESP Technology Inc.
Ontario powder coating
6693 Concession 1 RR#2
Puslinch, ON N0B 2J0
Phone: (519) 658-9908
High Tech Coatings
Our coatings have a Canadian patent and are certified to meet US Military Specifications (Mil-C-81751B) for corrosion resistance, thermal resistance, abrasion resistance and adhesion. We are Ontario's most experienced Ceramic Coating specialist.
2256 County Rd 31
Ruscom, ON N0R 1R0
Toll free: 888-225-8648
Richardson Industrial Finishers Ltd.


Powder coating, Liquid coating, Abrasive blasting in Ontario
21 Commander Blvd.
Scarborough, ON M1S 3E7
Phone: (416) 293-1189
Evolution Powder Coating
Metal finishers, plating, polishing, protective coatings in Sadbury Ontario
109 St. George Street
Sudbury, ON P3C 2W7
Phone: (705) 669-1399
Pelletier's Auto Body
A body shop you can trust.
950 Chippewa Road
Fort William First Nation, ON, P7J 1B6
Phone: (807) 623-4532
Automatic Coating Limited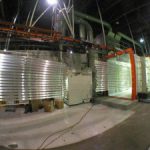 Powder, Liquid and Pipeline Coating Experts Ontario
211 Nugget Ave.
Toronto, ON M1S 3B1
Toll Free: 1-800-463-7510
Phone: (416) 335-7500
Select Finishing
We specialize in providing innovative and creative solutions for our customers.As a custom powder coater. 
6950 Baseline
Wallaceburg, ON N8A 1A1
Phone: (519) 627-7885
Westex Coatings, Inc.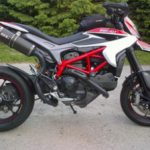 Continued service to the automotive and other industries and since 1967. Privately owned, we operate at our 22,000 square foot location in Waterloo Ontario.
639 Colby Drive
Waterloo, ON N2V 1B4
Phone: (519) 884-2260
ANM Industries
A leader in the metal finishing industry. Our team members consist of individuals with knowledge in metal finishing, E-Coating, Powder Coating.
2500 Central Avenue
Windsor, ON N8W 4J5
Phone: (519) 258-2550
Klinec Manufacturing Limited
Ontario powder coating
1585 St. Luke Road
Windsor, ON N8Y 3N4
Phone: (519) 944-7766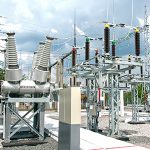 Permashell, Inc.
Provides heavy duty protective coatings for the food, beverage and pharmaceutical industries.
5732 Hwy. 7, Unit 21
Woodbridge, ON L4L 3A2
Phone: (905) 850-1250
PRKS Fine Static Coatings Inc.
Canada powder coating.
20 Hanlan Road, Unit 12
Woodbridge, ON L4L 3P6
Phone: (905) 851-8575
Riverside Fabricating, Ltd.
1556 Matthew Brady Blvd.
Windsor, ON N8S 3K6
Phone: (519) 945-2325
Fax: (519) 945-0696
Ontario Custom Powder Coating