AB Powder Coating
AB custom powder coaters
Sorted by city
Calgary Powder Coating Inc.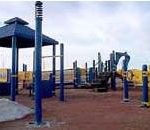 Committed to the high standards of durability and consistency required by the architectural, structural steel and oil & gas industries.
416 Manitou Road S.E.
Calgary, AB T2G 4C4
Phone: (403) 287-0976
J.I.T. Powder Coaters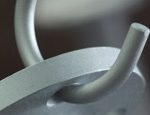 The highest quality custom metal coating facility located in the North East. We provide you with all the advantages of a powder coated finish and efficient service.
Bay 5, 701 30 St NE
Calgary, AB T2A 5L7
Phone: (403) 235-3444
Rite-Way Powder Coating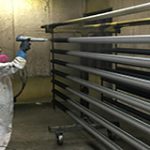 Bring Metal to Life!  founded in 2002 to service the fencing and construction industry.
7710-40th Street S.E.
Calgary, Alberta T2C 3S4
Phone: (403) 243-0102
Voodoo Film & Tint Ltd.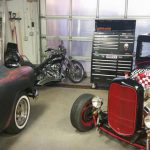 Automotive & Motorcycle paint protection! Auto , Home & Commercial window tint! Powder Coating! Vehicle wraps! Kustom decals! Printed Signag!
3928 49 Avenue
Camrose, AB T4V 0H4
Phone: (780) 672-3005
Amnor Powder Coating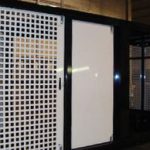 As mainly the oldest service-oriented custom powder coating facility in Edmonton established in 1997 that has gained approval from the City of Edmonton in Alberta, we're here to help businesses look vibrant and appealing to their customers.
3946-101 Street NW
Edmonton,  AB T6E 0A5
Phone: (780) 414-0449

GC Custom Metal Fabrication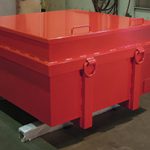 Our powder coating line gives us the ability to take our customer's manufacturing needs from start to finish.
2503 – 84 Ave NW
Edmonton AB T6P 1K1
Phone: (780) 440-1845
Perfection Powder Coatings
Whether you're looking for powder coating, ceramic coating or sandblasting, we're standing by to do the work.
16832 – 110 Avenue NW
Edmonton, AB T5P 1G9
Phone: (780) 413-7578
PermaCoat Industries Inc.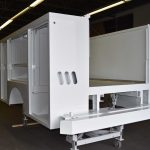 Since 2003, we have been an industry leader in providing powder coating and related services to OEM, industrial, oilfield, and commercial manufacturing.
14646 – 112 Avenue
Edmonton , AB T5M 2T9
Toll free: 888-514-9140
Phone: (780) 414-1838
The Powder Mill, Inc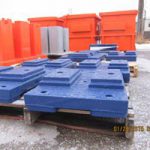 Edmonton powder coating services.
6815-76 Avenue
Edmonton, AB T6B 0A9
Phone: (780) 450-6455
The Powder Station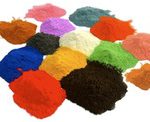 Our powder coating techniques, combined with our advanced equipment and our highly trained staff make us second to none.
6145 – 80 Street
Edmonton, AB T6E 2WB
Phone: (780) 461-4747
Psycho Cycles and Salvage, Ltd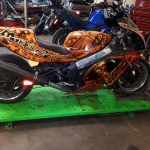 Motorcycle repair in Edmonton AB
12740 126 Avenue NW
Edmonton, Alberta t5l 3c8
Phone: (780) 434-2737
LSM – Powder Coating Ltd.
Alberta custom powder coating
10912-97 Avenue
Grande Prairie, AB T8W 2V8
Phone: (780) 814-7616
Clark's Coating Inc.
Powder coating services Alberta Canada
9319-110A Street
Westlock, AB T0G 0P0
Phone: (780) 349-3399
Fax: 866-631-3338
AB Custom Powder Coating